Arachnida and Insect Cyanotype W1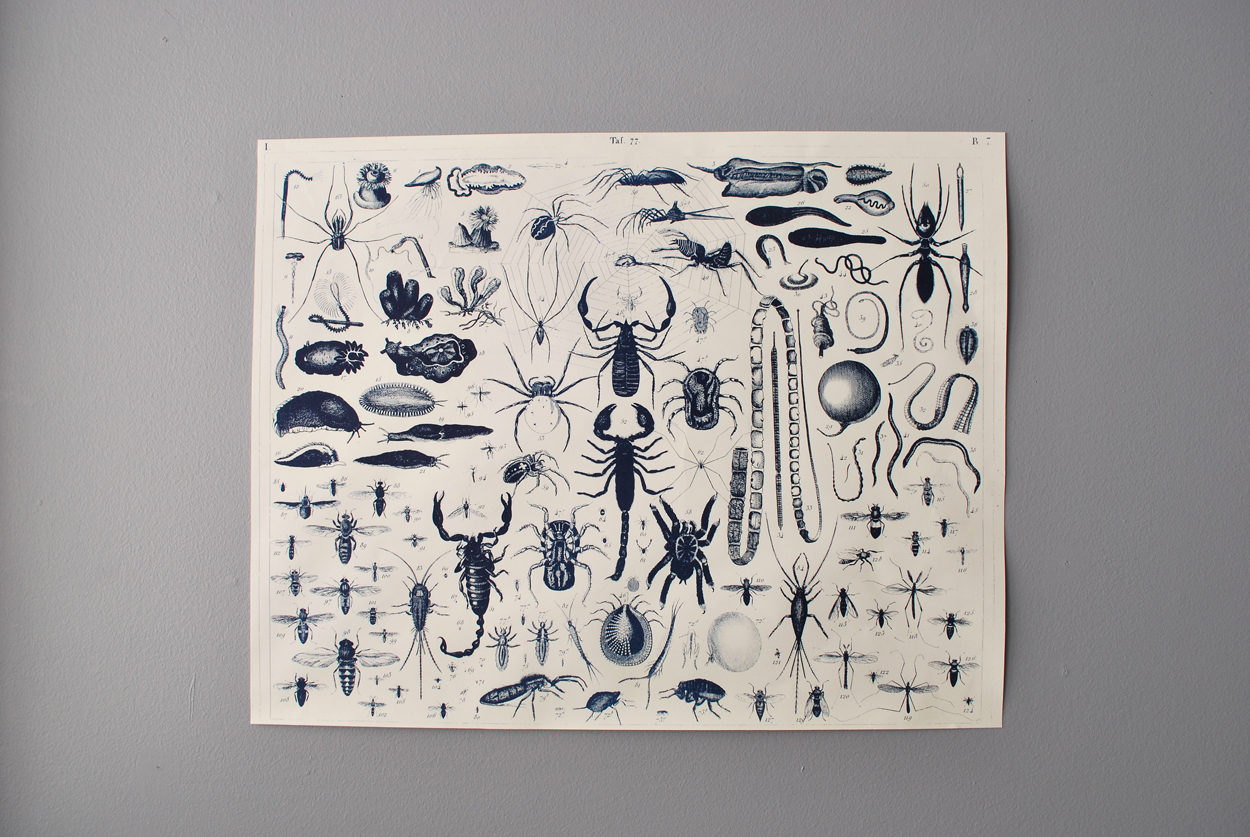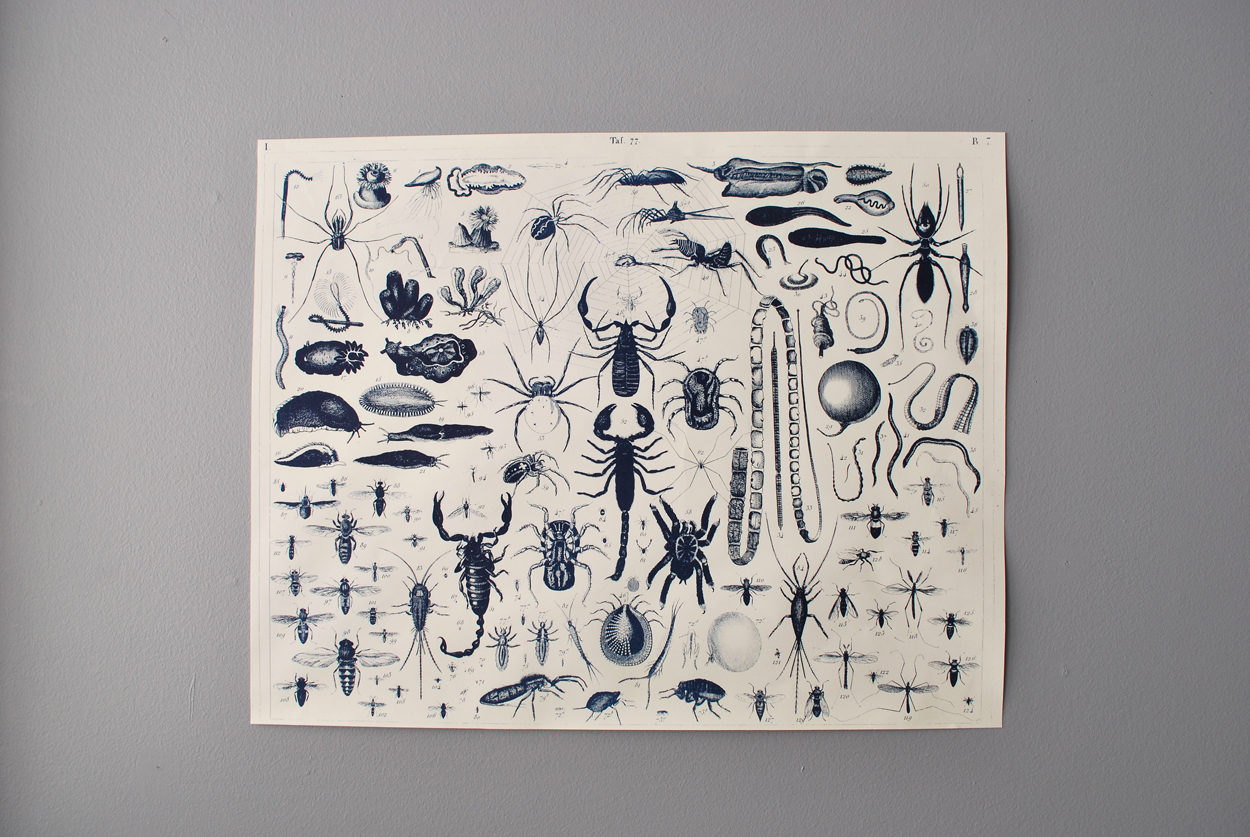 Arachnida and Insect Cyanotype W1
Arachnida class and insects in a stunning classification chart. The piece is a cyanotype* printed on Arches 100% cotton watercolor paper 140lb stock. The indigo is rich and deep blue that vibrates in person. Measures: 21.5" x 27.5"
*Cyanotype is a photographic process where a light sensitive emulsion is put on the paper (we use thick water color paper). A negative is placed on top of the sensitized paper and exposed in the sun. All of these prints are sun exposed and then developed in water and oxidizer causing the unique permanent prussian blue on the paper.
Each piece is unique and hand made from start to finish.