Large Lunar Decollage Celebrating Apollo 8 Mission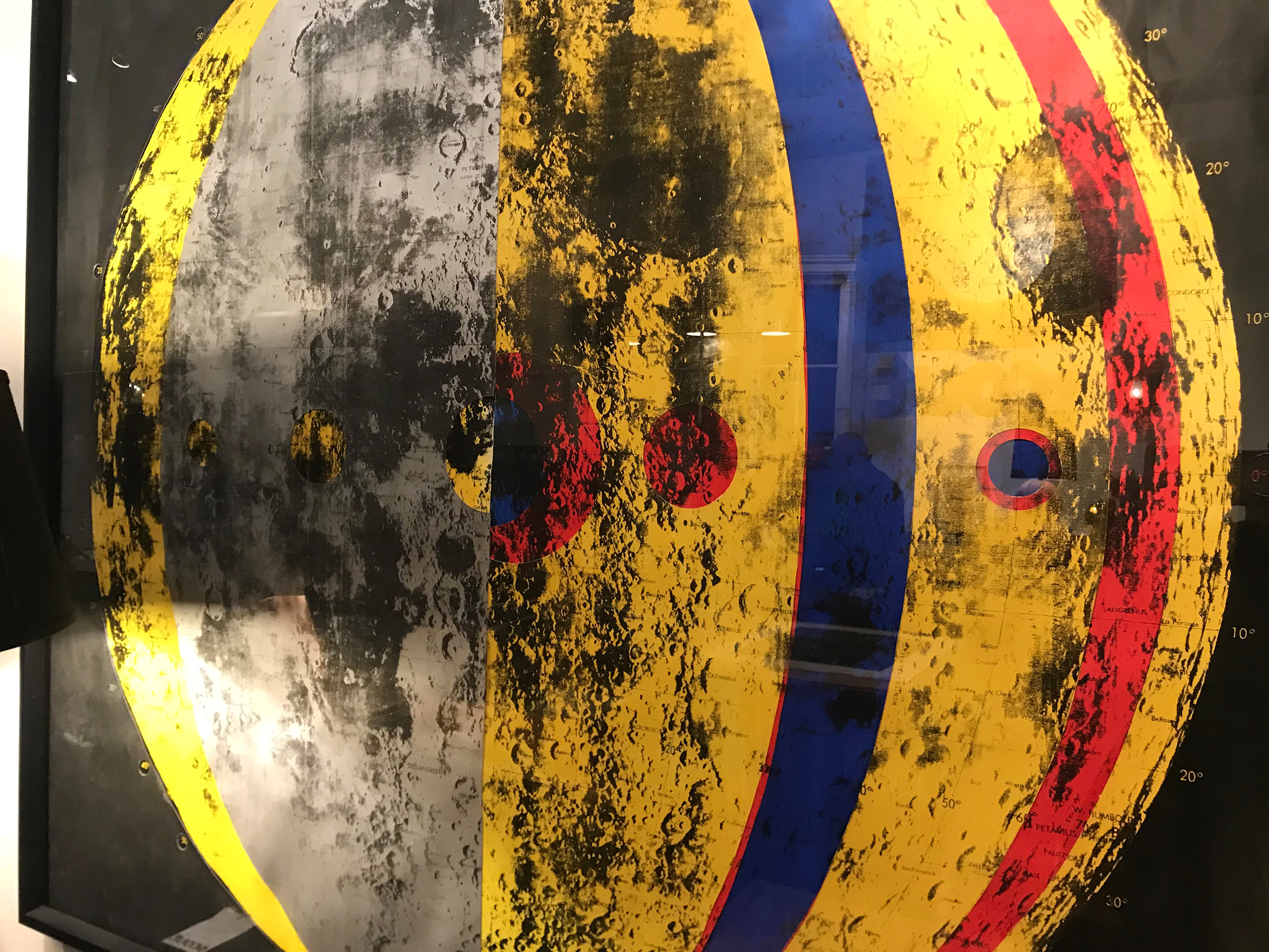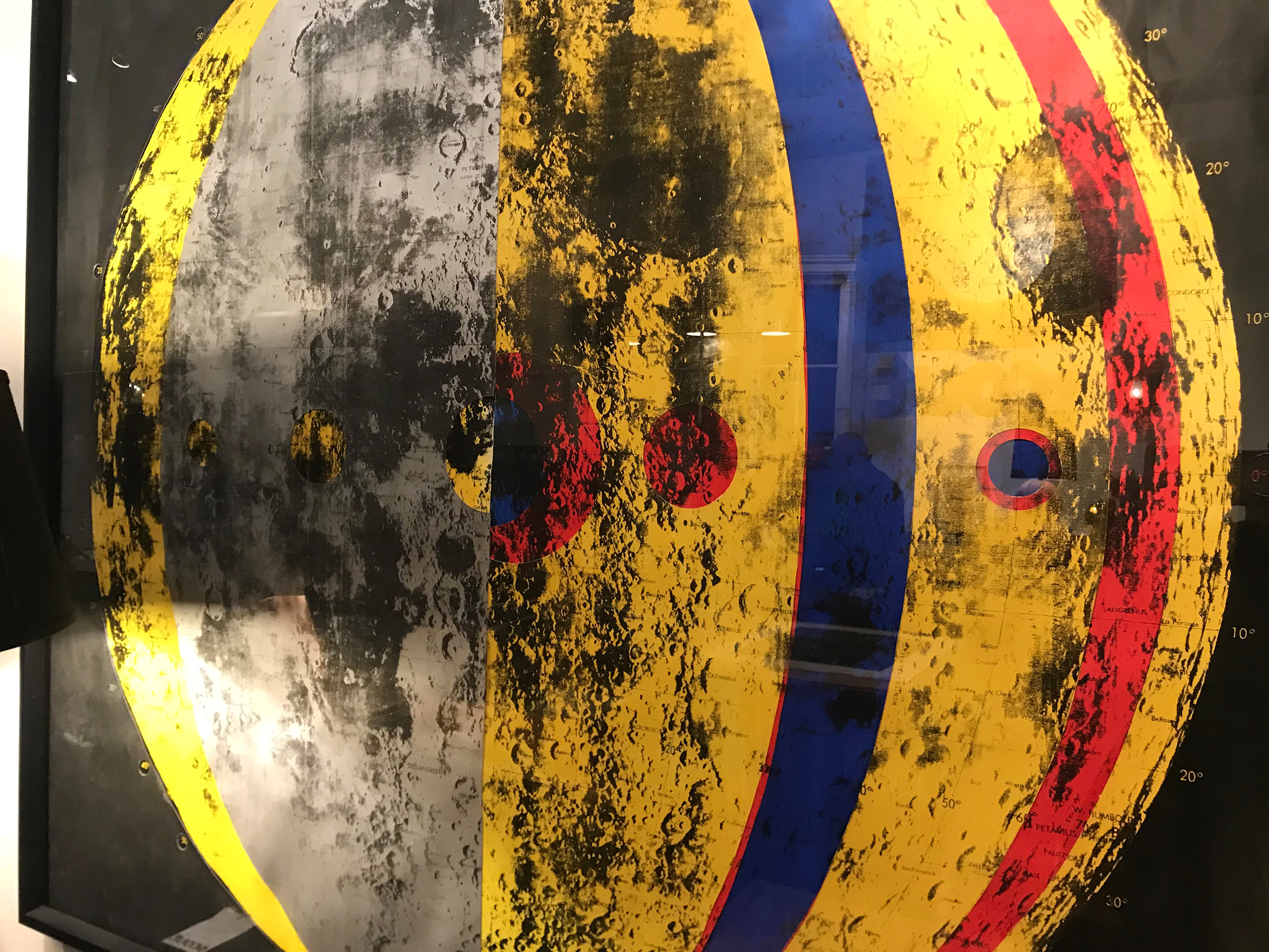 Large Lunar Decollage Celebrating Apollo 8 Mission
The large lunar map is a one of a kind décollage made of five individually printed lunar maps hand cut to expose colors of sections of the moon in subsequent layers. Each layer is hand colored in acrylic: yellow, silver, red, blue, and black. The framed piece measures 51" x 58.5" by artist Mariano Chavez and signed.
Pictures of the piece are in the Museum of Science and Industry's Smart Home where the Apollo 8 exhibition continues in the Moon Room 1968 .
We are happy to be celebrating the 50th anniversary of the Apollo 8 mission with the Museum of Science and Industry Chicago by curating a selection of our classic moon prints. You can buy these here on Agent Gallery's site, or if you are checking out the show pop in the the Moon Room 1968 and look at this piece and our selection first hand.