Artificial Titanium Heart Device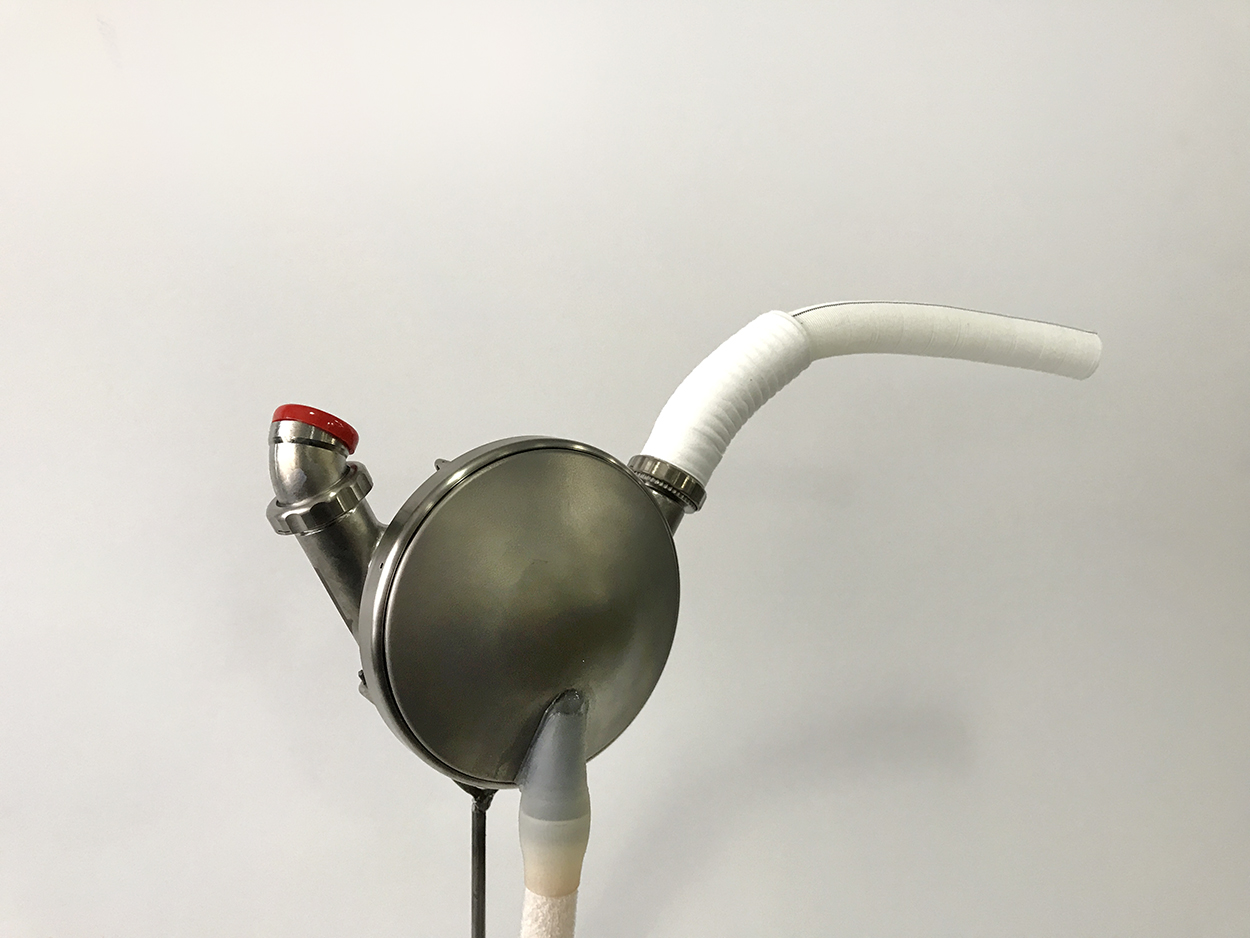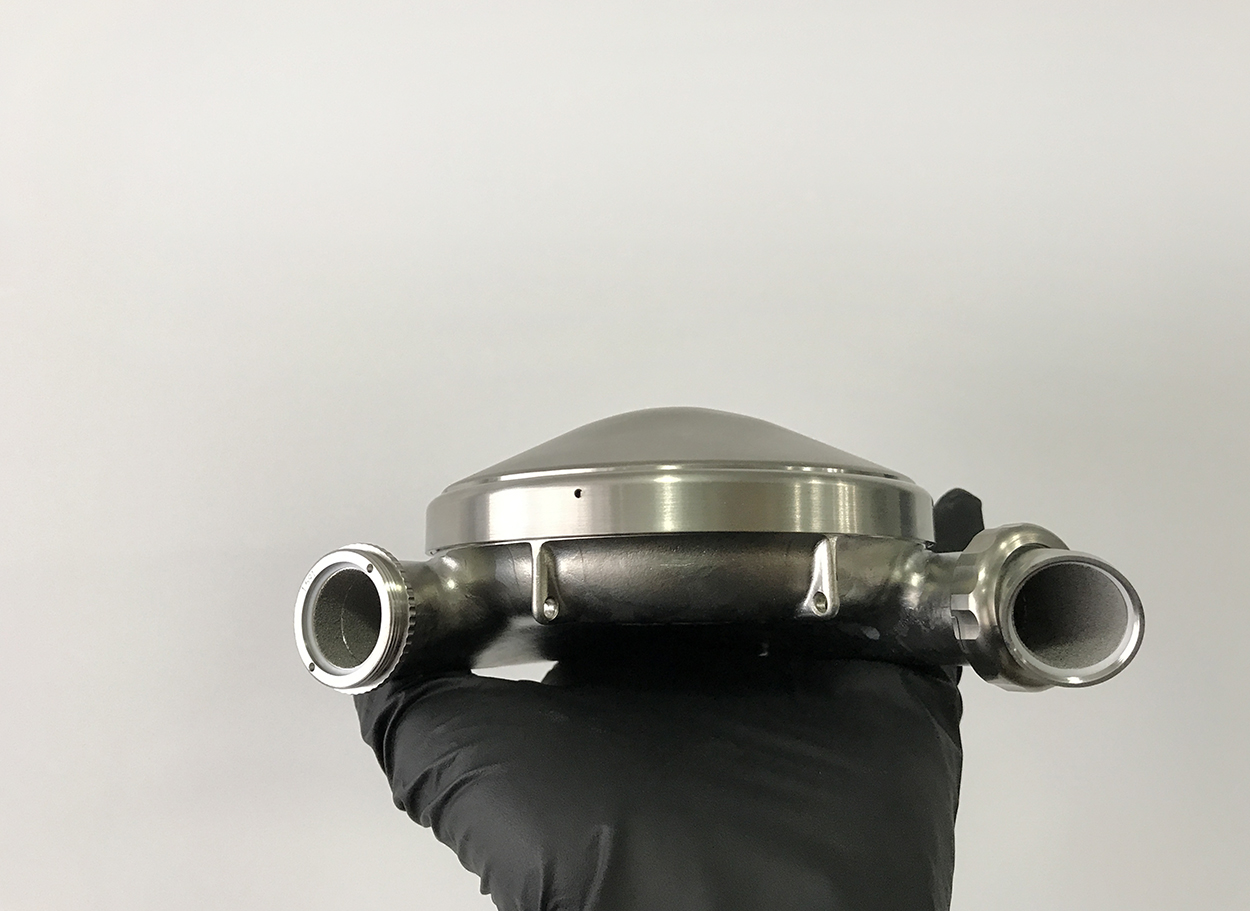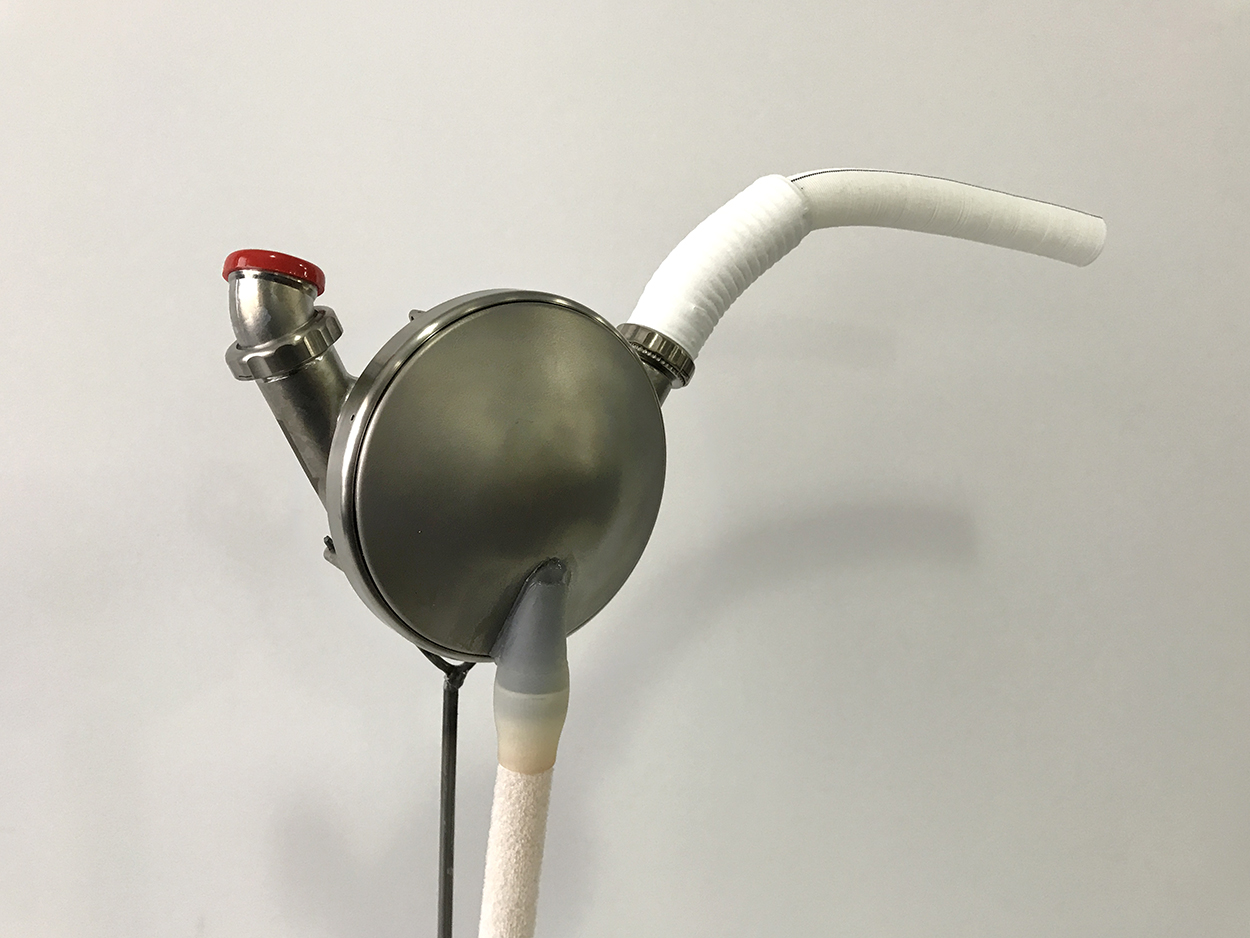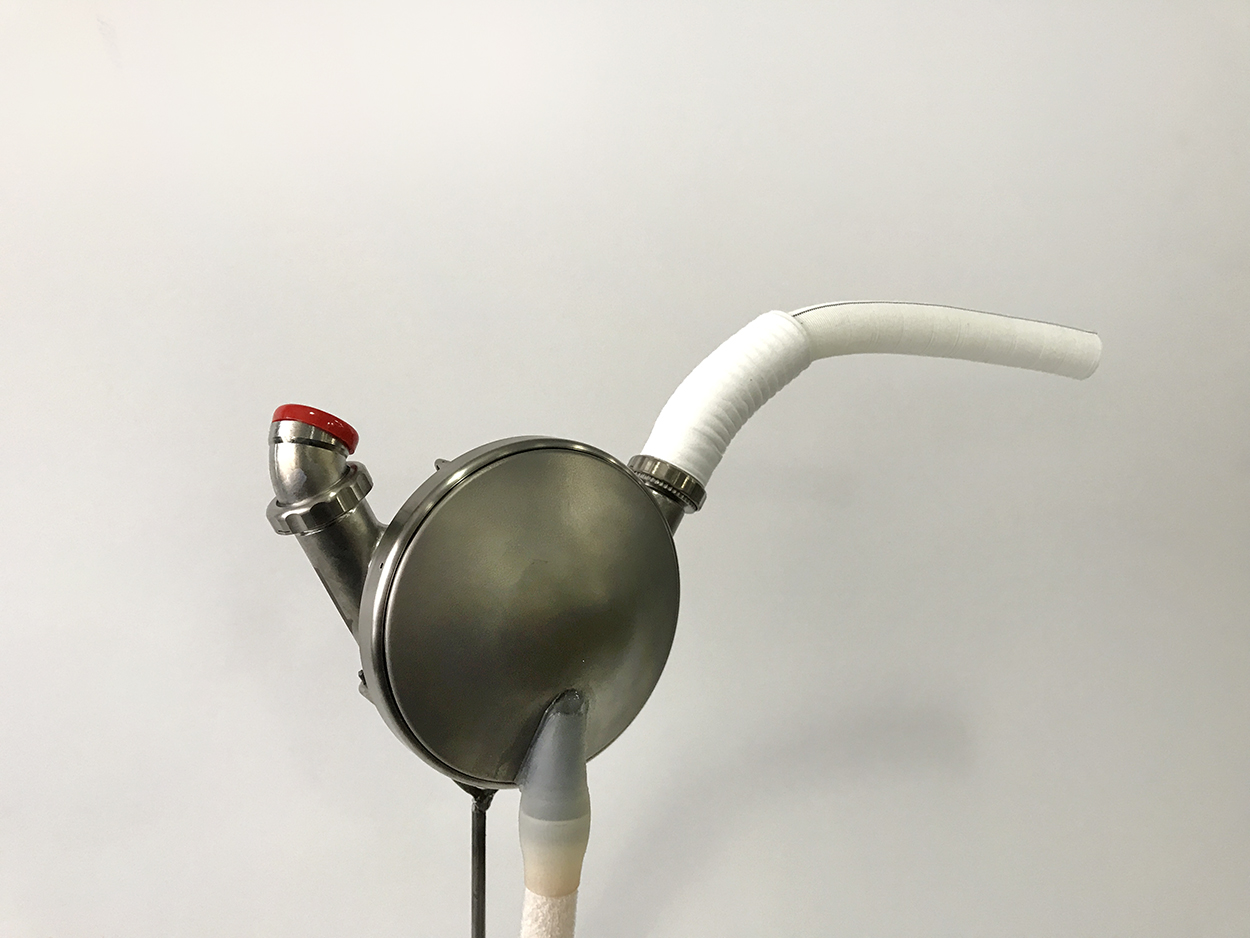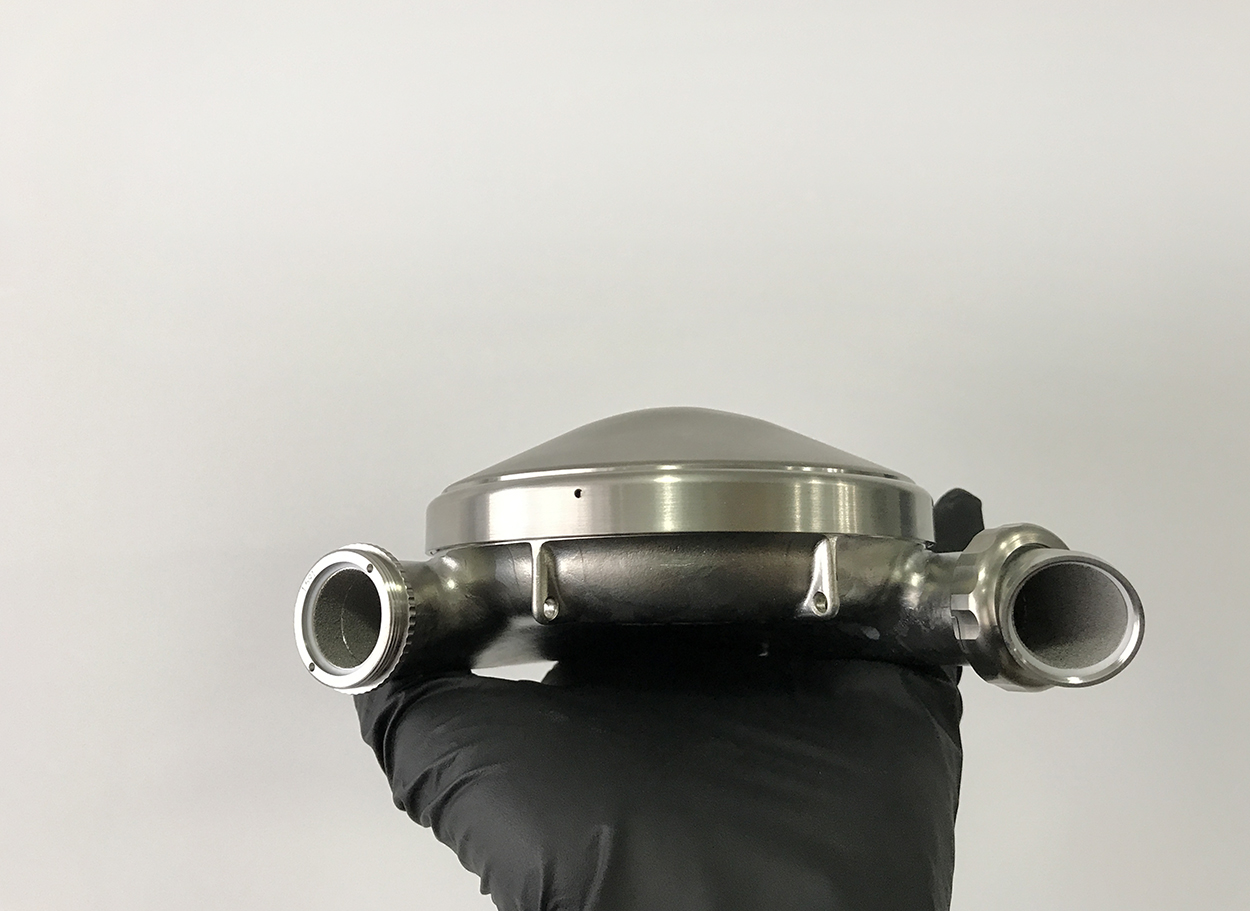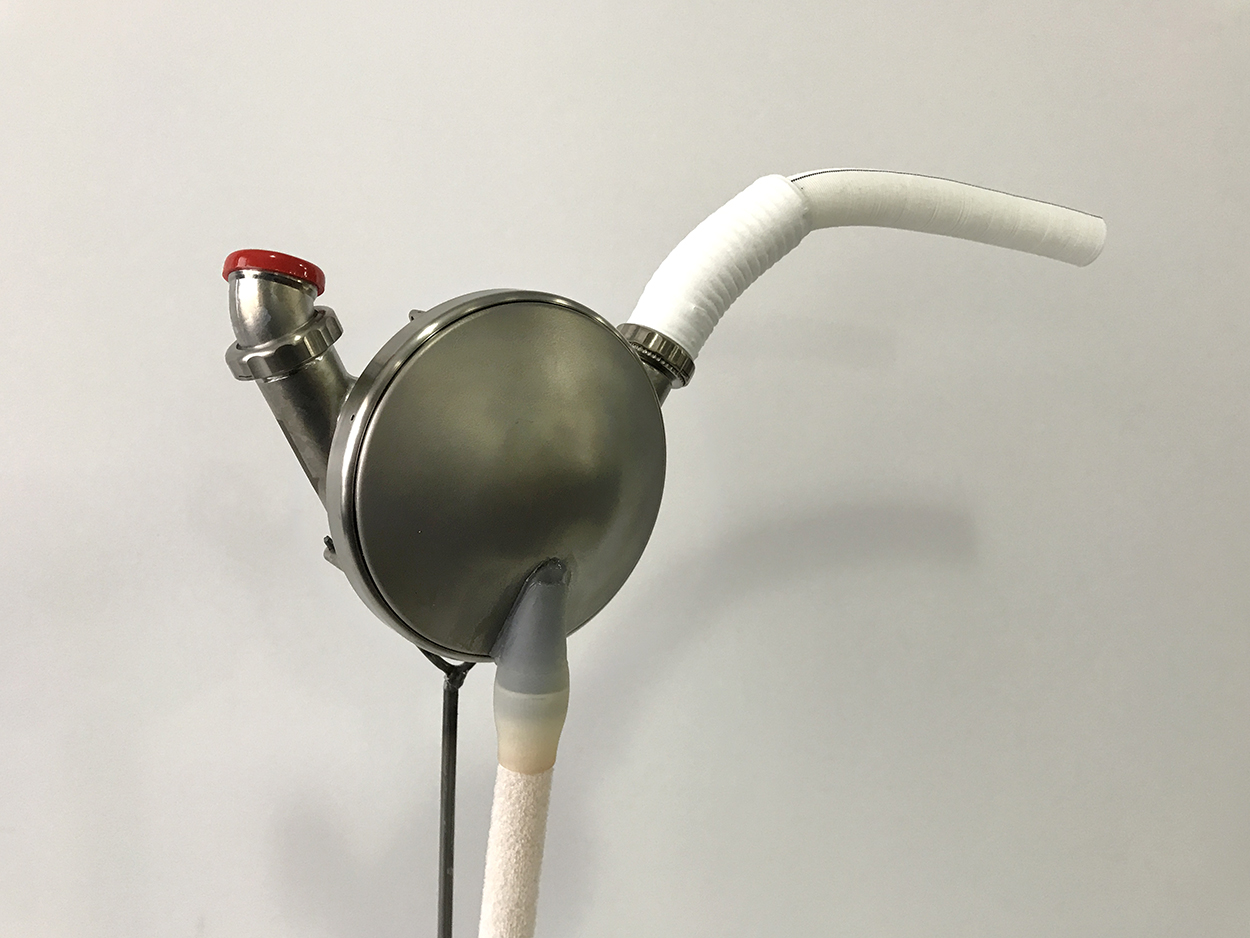 Artificial Titanium Heart Device
In January 1986, Dr. O.H. Frazier of the Texas Heart Institute (THI) initiated clinical trials for the Thoratec HeartMate IP LVAS (implantable pneumatic). THI was the first center to take part in these studies, and its surgeons and researchers played a key role in establishing that the pumps could sustain patients with heart failure. In October 1994, final marketing approval was received from the US Food and Drug Administration.
The pneumatic (air-driven) LVAS is a titanium alloy pump that weighs 570 grams and consists of a blood chamber, an air chamber, a drive-line, and inflow and outflow conduits. Each conduit is a titanium cage that contains a 25-mm porcine (pig) valve within a woven Dacron™-fabric graft. A flexible polyurethane diaphragm separates the blood chamber and the air chamber. Textured surfaces within the blood chamber promote the development of a cellular lining, which helps prevent blood clots and infection. With a stroke volume of 83 milliliters and a maximum pumping rate of 140 beats per minute, the IP LVAS can provide flow rates of up to 12 liters per minute.
The last photo shows our current stock of Artificial Heart devices. These pieces are useful research objects for physicians or engineers, and make a useful historical catalog for your research museum.